The MC-10-80 Electronic
The MC-10-80 Electronic is specifically designed for the civilian FN Herstal Ps90 offering a great cheek weld. The sight is a unit power telescopic sight with a black graticule for day use with integrated electronic illumination for low light use. The sight is manufactured with a black anodised aluminium housing. For customers wanting to use the MC-10-80 optic with their picatinny platforms Kingsview now offers the MC-10-80 SLE.
The sight is designed to be used with both eyes open allowing the aiming to be instinctive and target acquisition instantaneous. Performance is fully retained in low light conditions with a green led illuminating the full t bar reticule.
This sight now has no tritium with its low light illumination solely powered by 1 CR2032 battery. The sight has 8 intensity levels suitable for a range of different low light conditions.
The user manual can be found here.
Please note orders over $800 import duty will need to be charged which is 15% of the entire value of the shipment. This will be paid by the customer and is on top of the value of the sights.
The package sold does not include a CR2032 battery due to export restrictions on batteries when sending by air.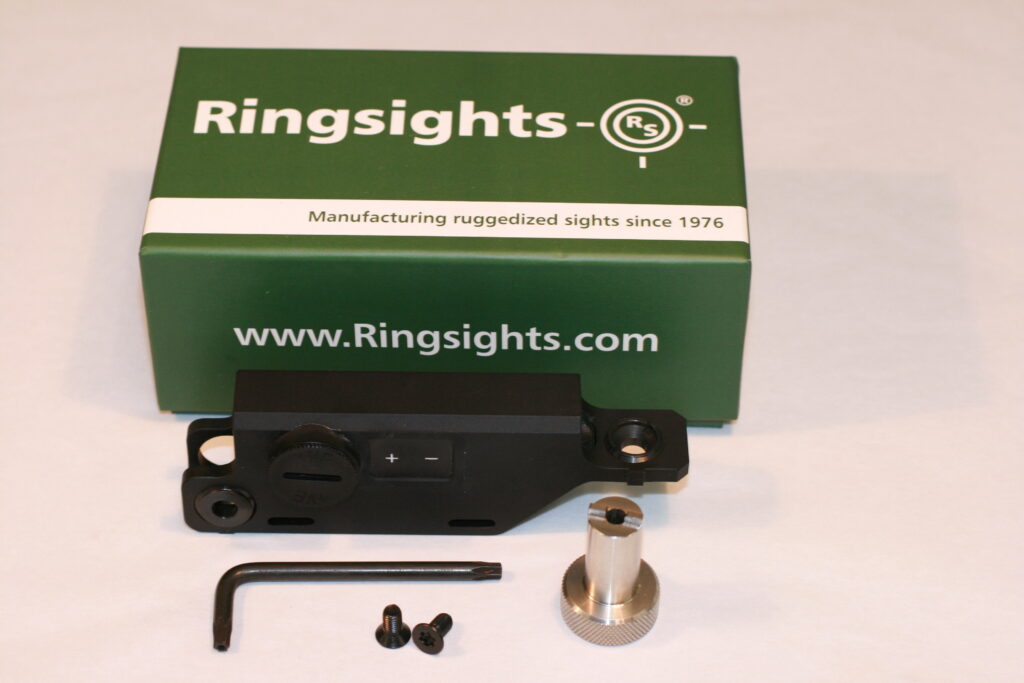 FN Changes to receiver fix
Recently FN made changes to the receiver which was causing issues where the battery cap wasn't clearing. This meant a small amount of material from the receiver needed to be removed to fit the sight. We have now modified the MC-10-80 electronic raising the battery cap by 1.5mm to clear the new FN receivers meaning no modification will be needed to fit the mc-10-80 electronic.
Again we want to thank all our customers for supporting us and buying the sights over the years!

The mc-10-80 electronic with updated battery cap position
Currently in stock and ready to ship
The mc-10-80 electronic with original battery cap position may need to mod receiver as shown above
In stock and ready for dispatch