The MC-10-80 Electronic
The MC-10-80 Electronic is specifically designed for the civilian FN Herstal Ps90 offering a great cheek weld. The sight is a unit power telescopic sight with a black graticule for day use with integrated electronic illumination for low light use. The sight is manufactured with a black anodised aluminium housing. For customers wanting to use the MC-10-80 optic with their picatinny platforms Kingsview now offers the MC-10-80 SLE.
The sight is designed to be used with both eyes open allowing the aiming to be instinctive and target acquisition instantaneous. Performance is fully retained in low light conditions with a green led illuminating the full t bar reticule.
This sight now has no tritium with its low light illumination solely powered by 1 CR2032 battery. The sight has 8 intensity levels suitable for a range of different low light conditions.
The user manual can be found here.
Please note orders over $800 import duty will need to be charged which is 15% of the entire value of the shipment. This will be paid by the customer and is on top of the value of the sights.
The package sold does not include a CR2032 battery due to export restrictions on batteries when sending by air.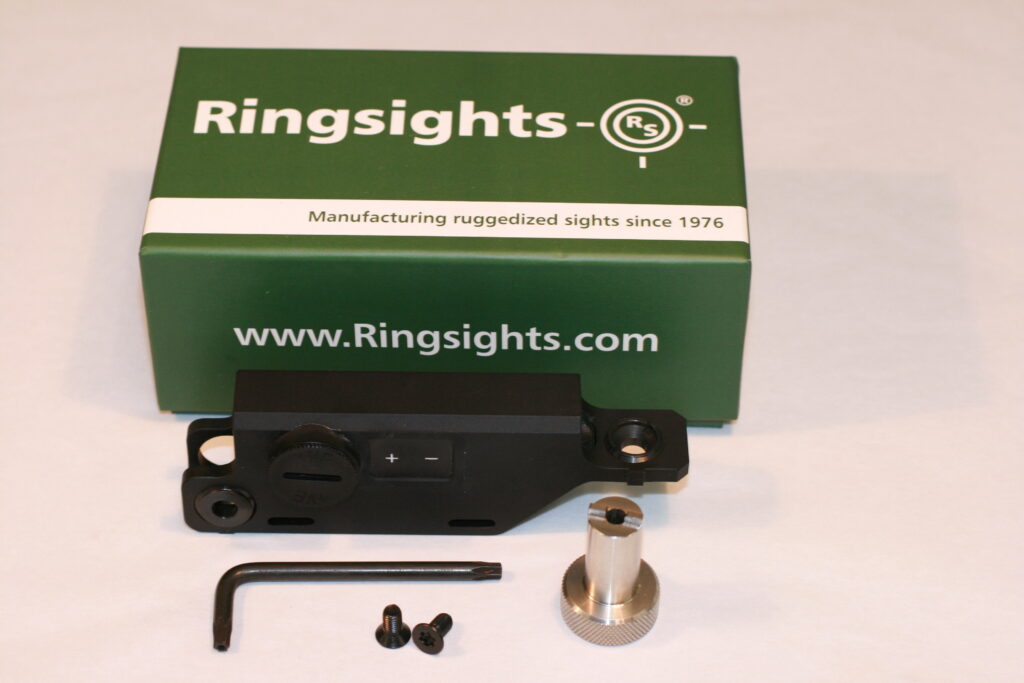 The electronic black ringsight
Currently out of stock current lead time 3 weeks